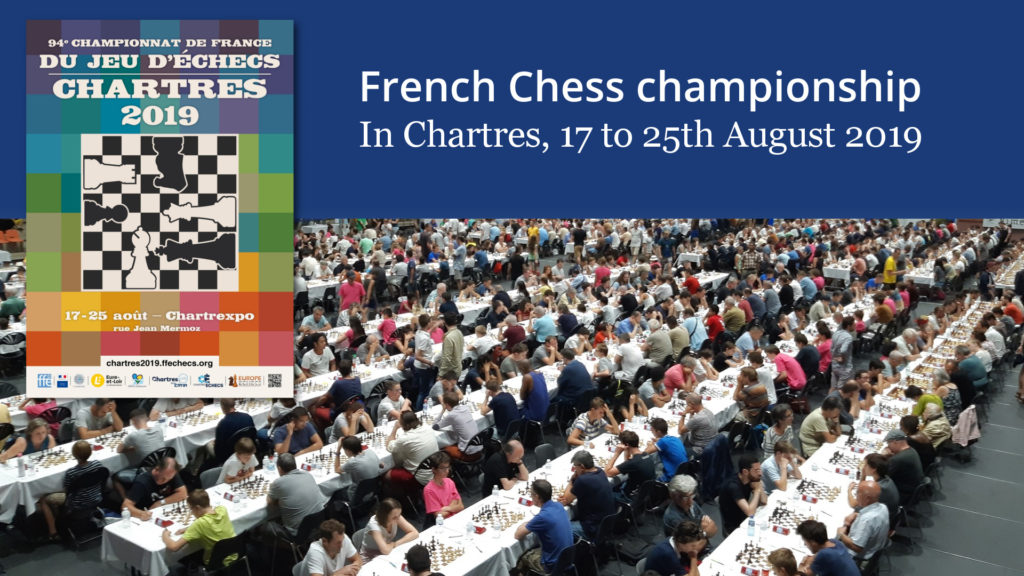 Results and rankings:
French championship: Results | Ranking
French women's championship: Results | Ranking
Pictures (free to use, please mention our website)
Daily summary:
Round 8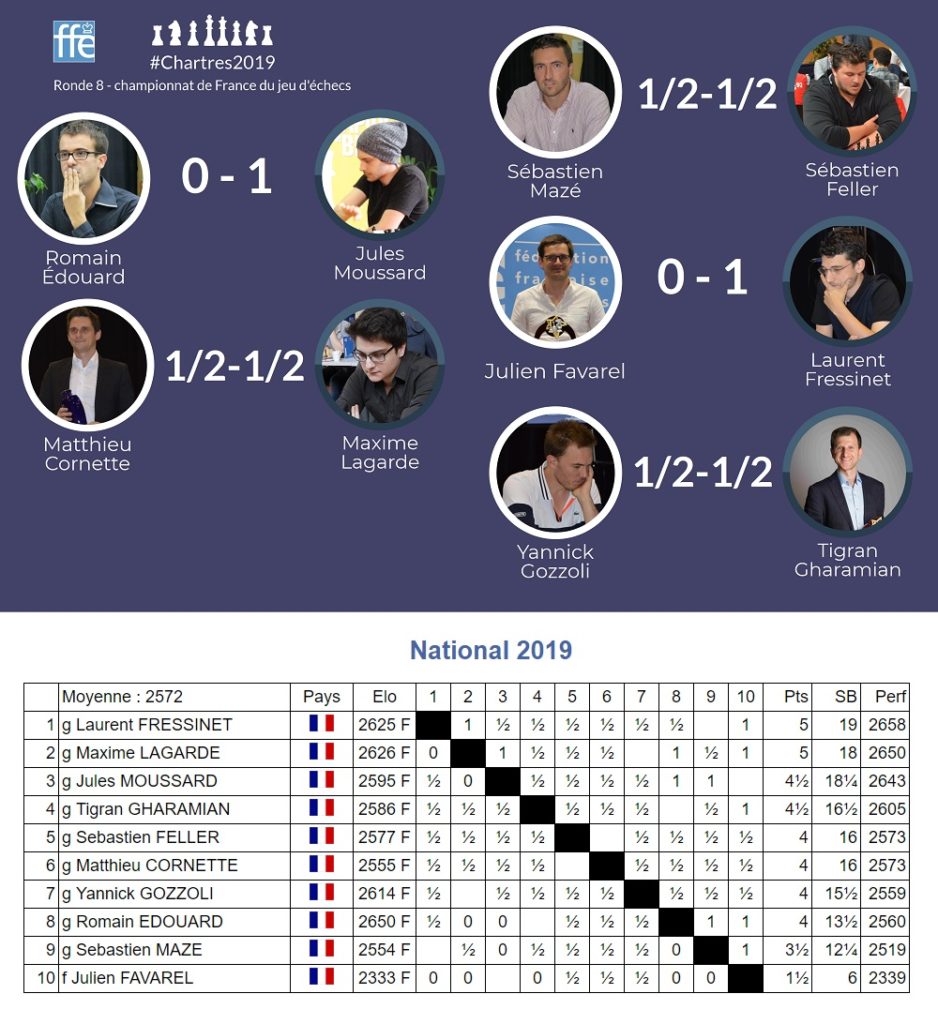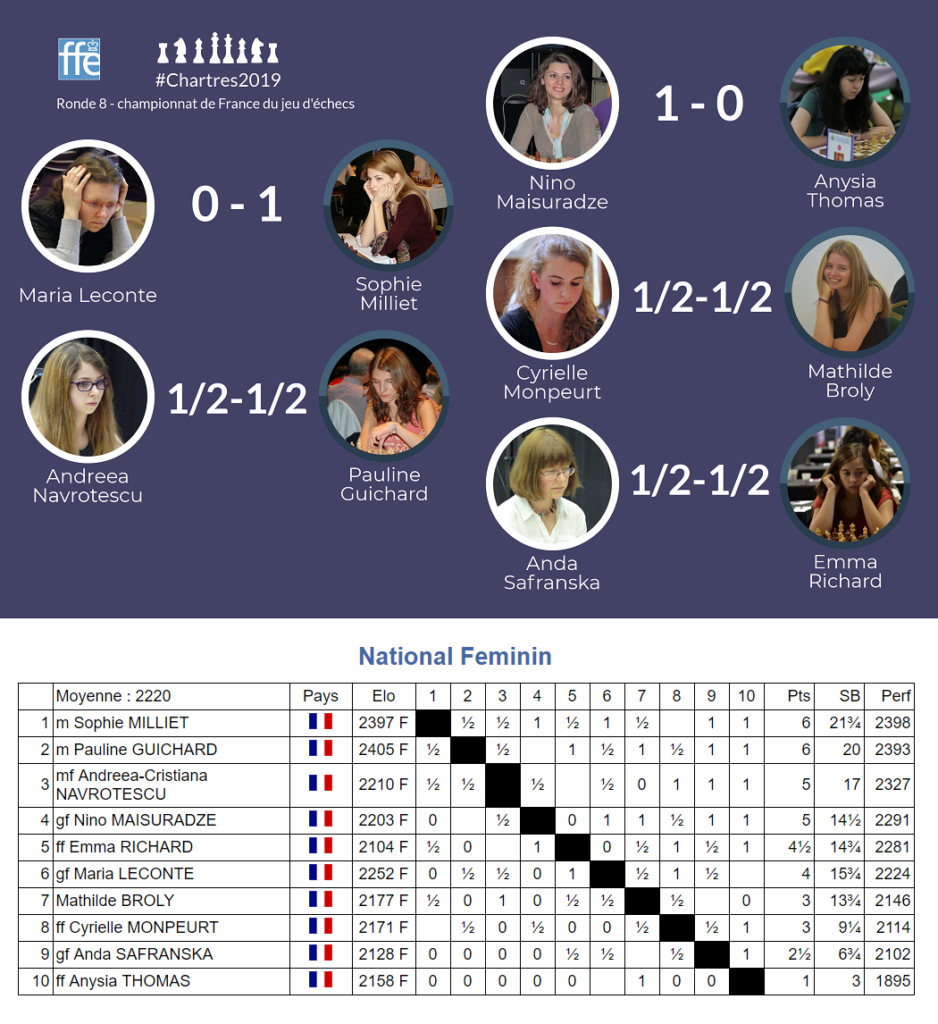 Round 7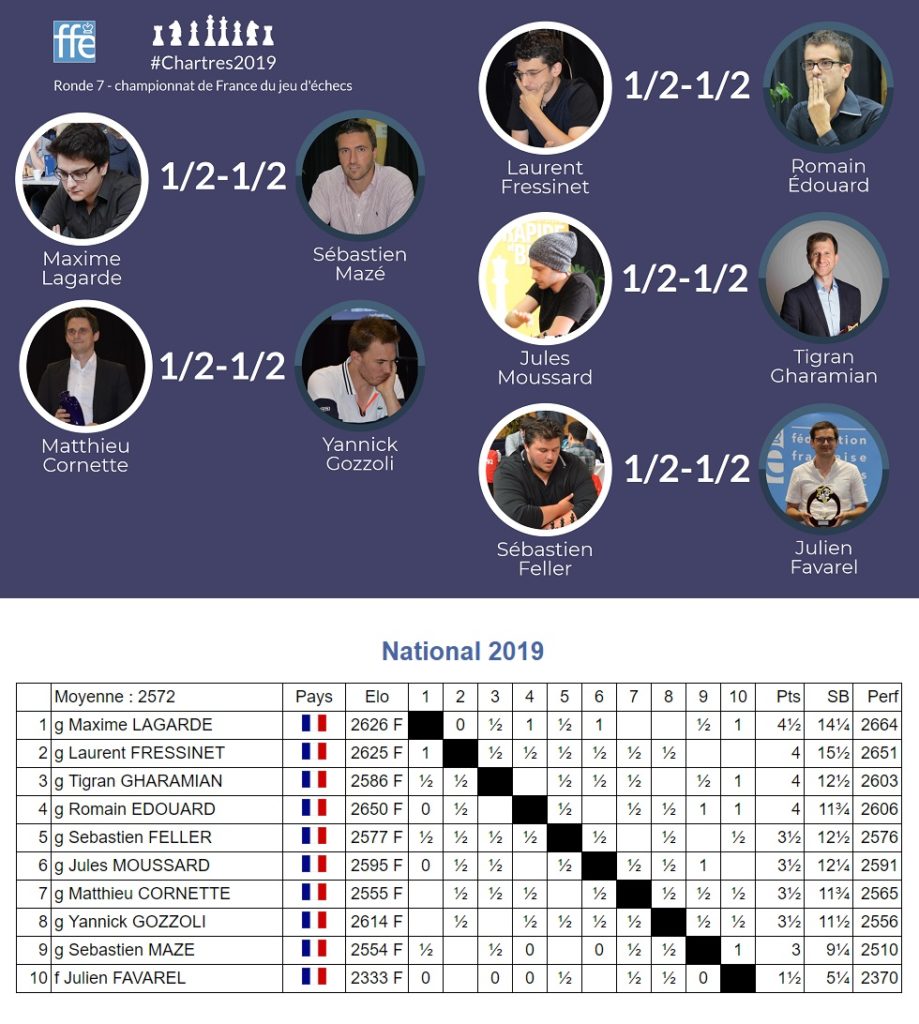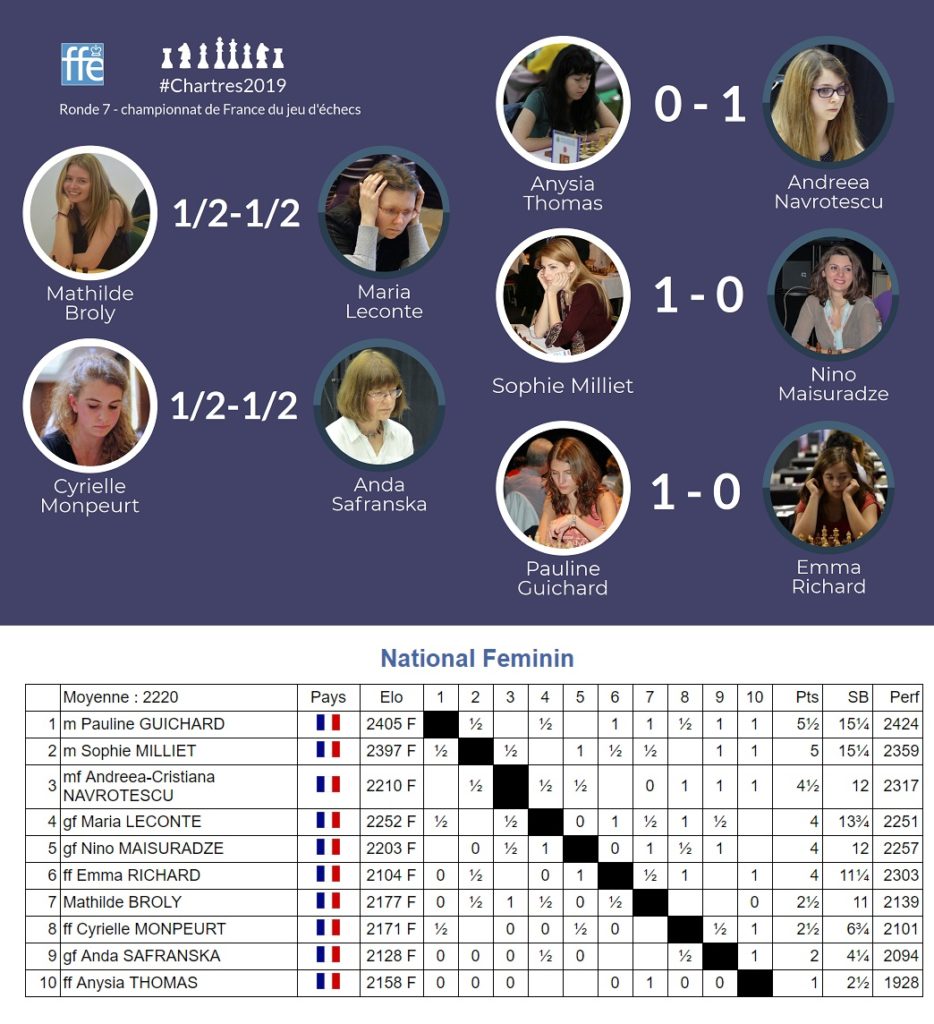 Round 6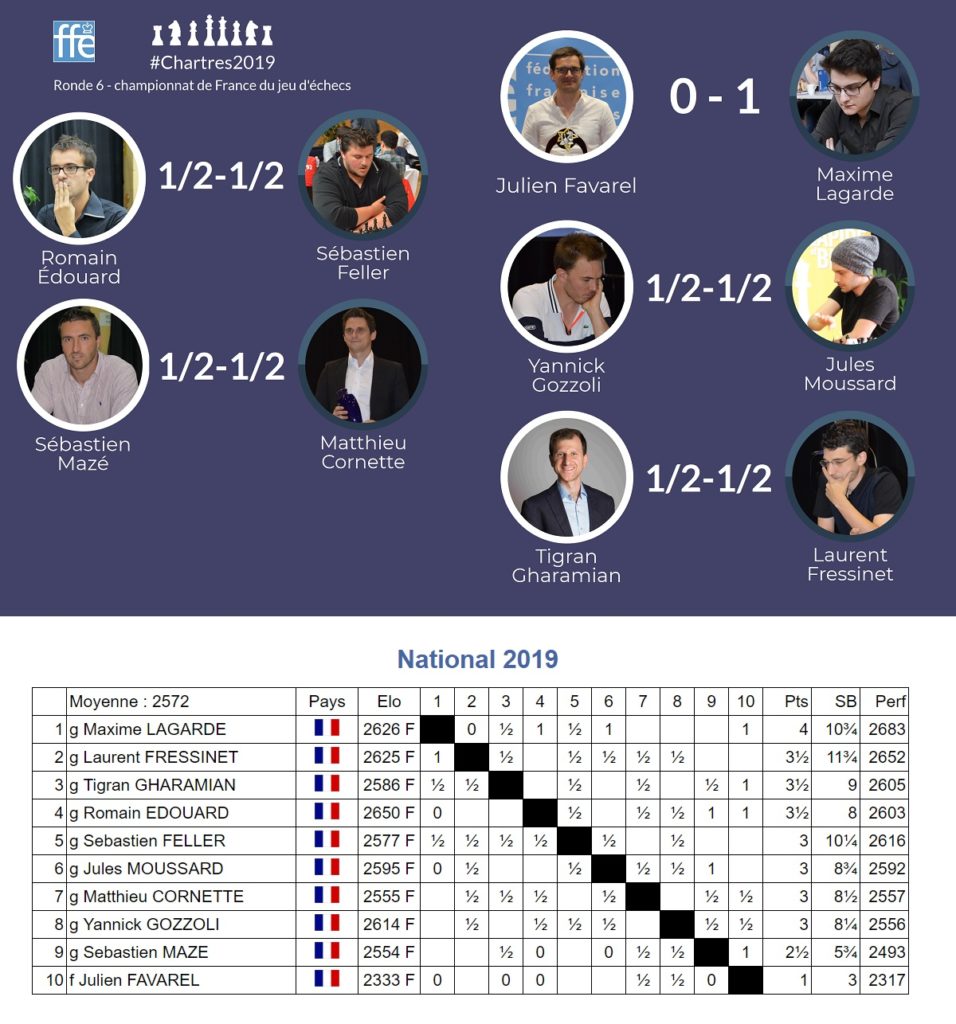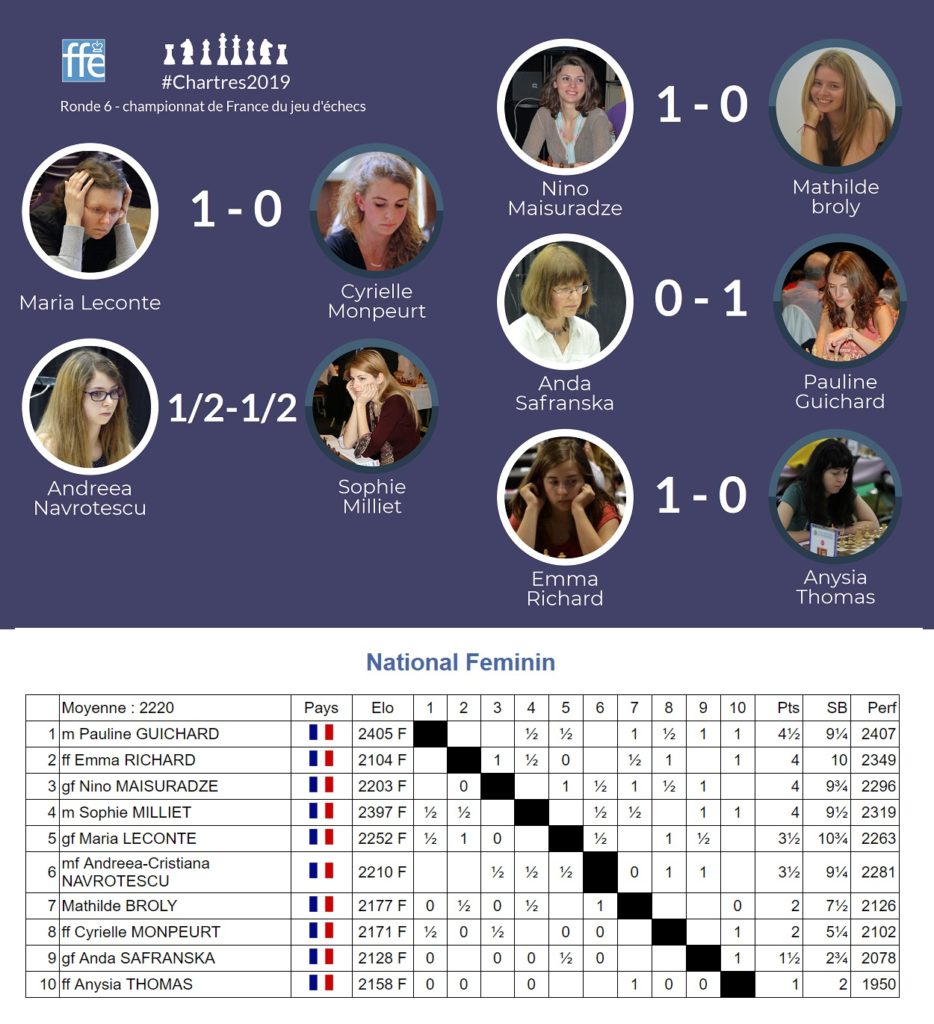 The chess night took place in Chartres: everyone could play against champions! The 4 players were:
Anatoly Karpov, the 12th world champion
Sophie Milliet, 6 times French champion
Yannick Gozzoli, grandmaster
Namig Guliyed, grandmaster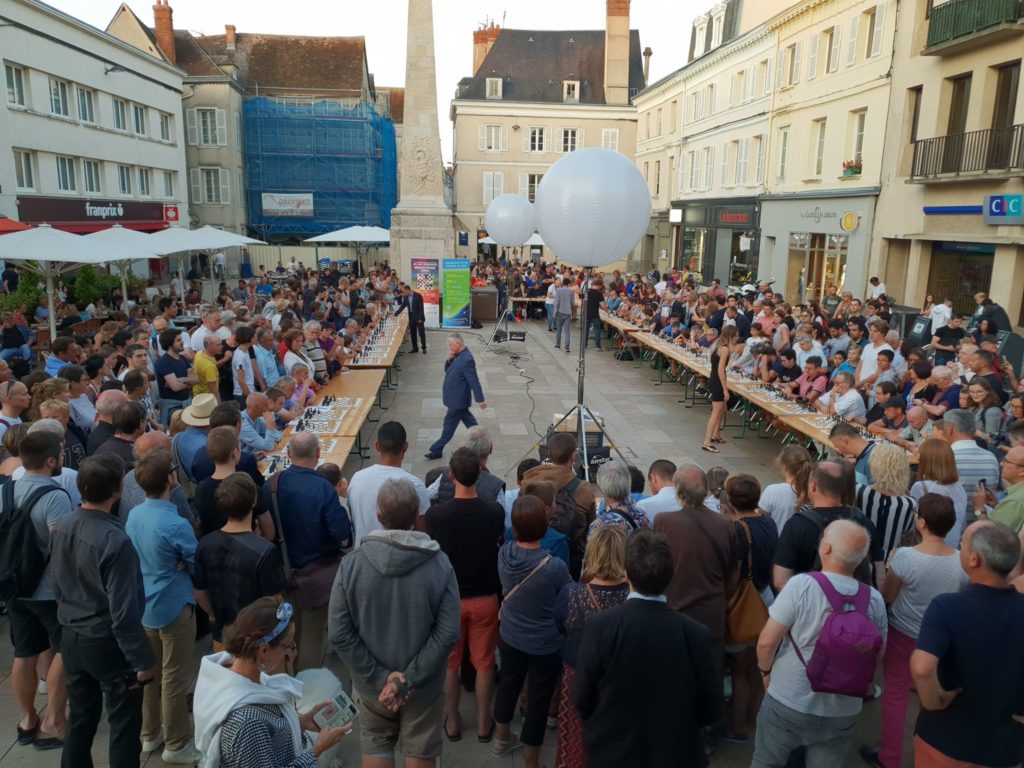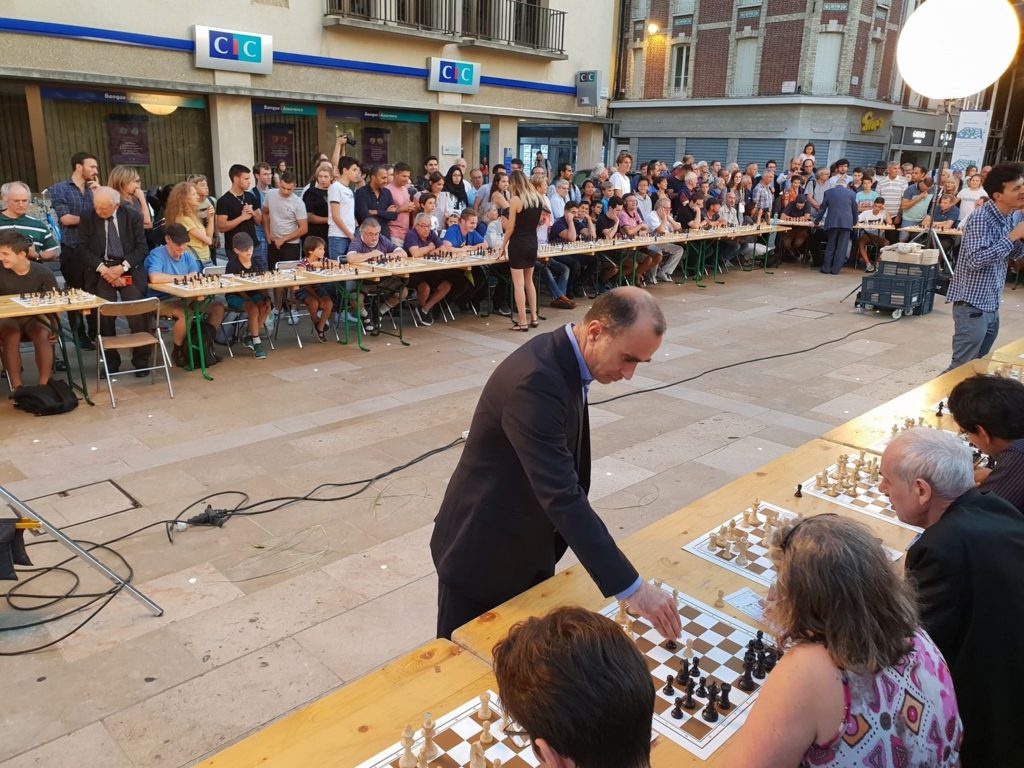 Round 5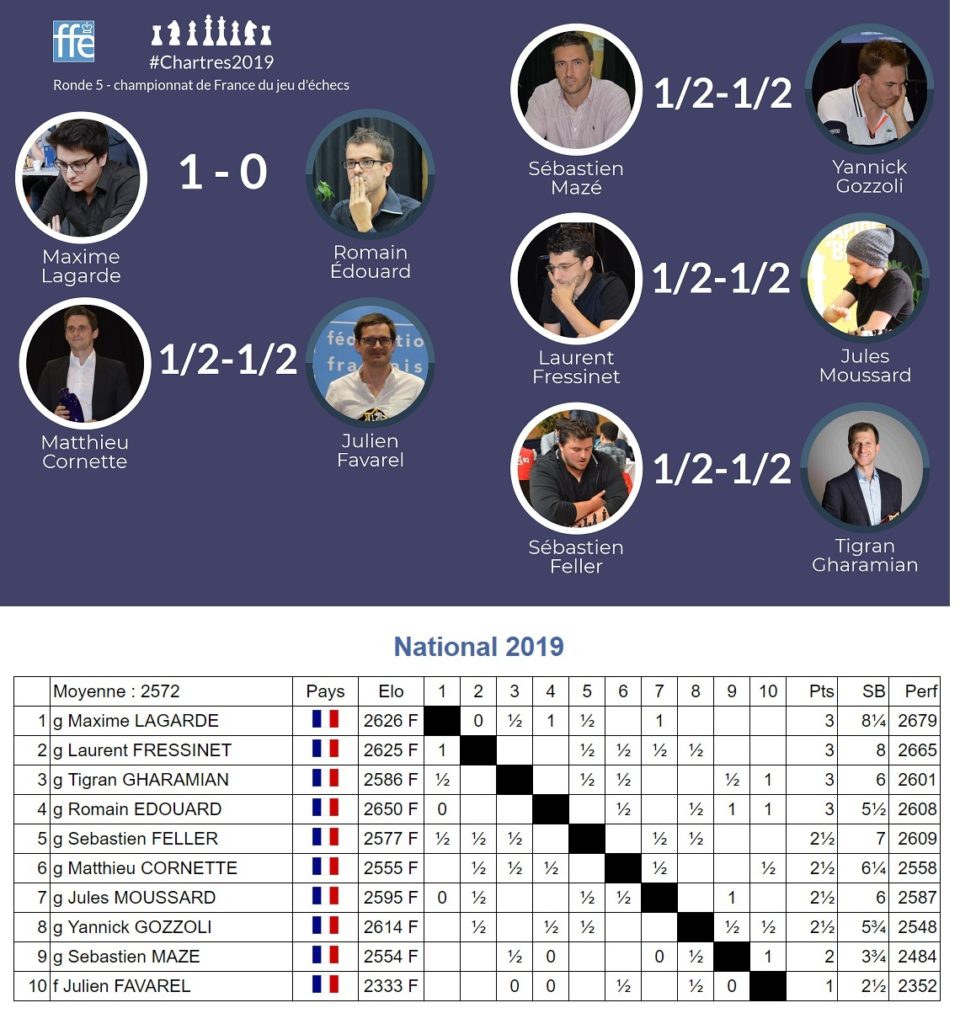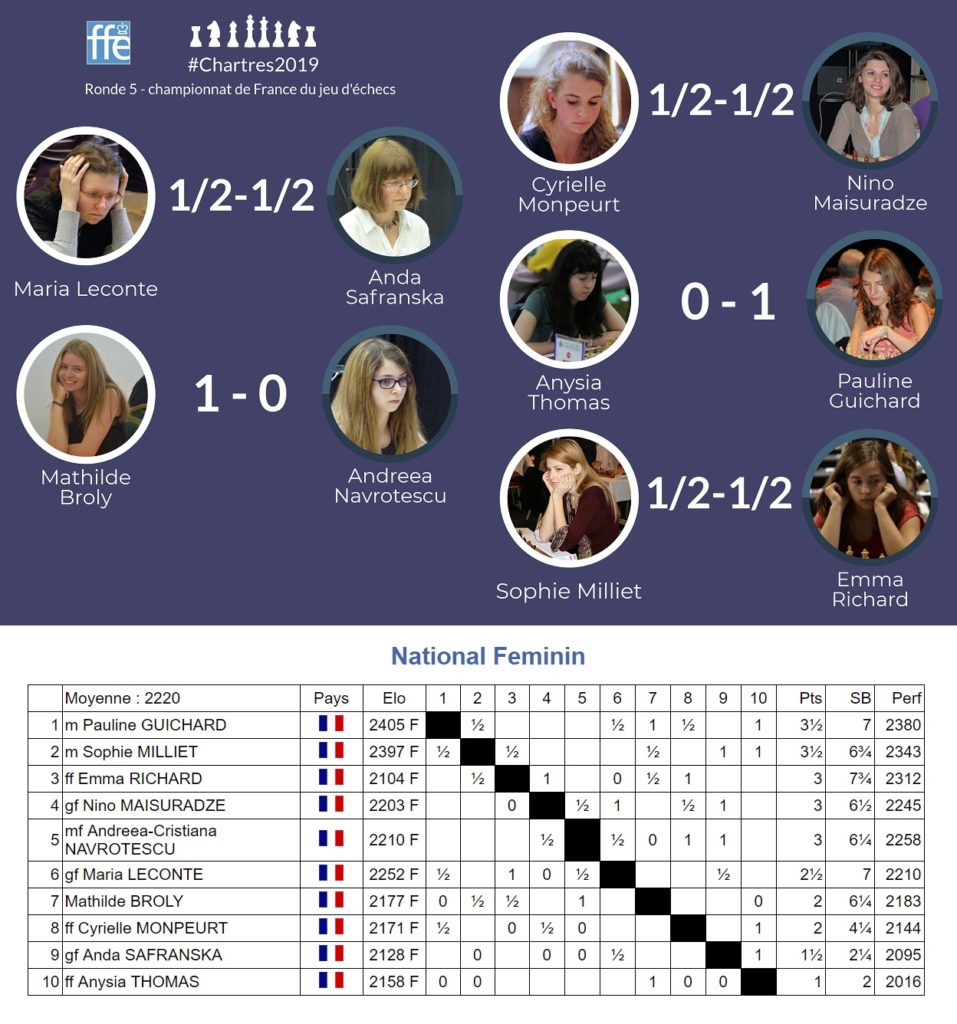 Round 4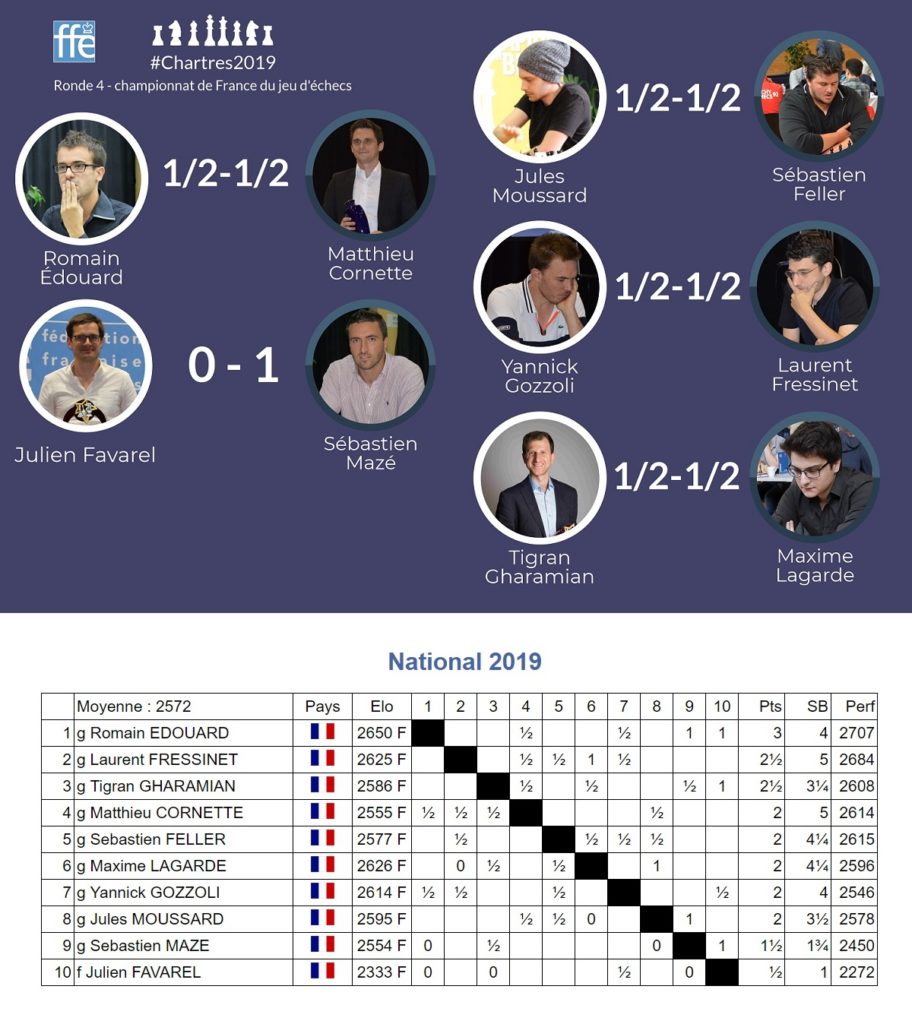 Round 3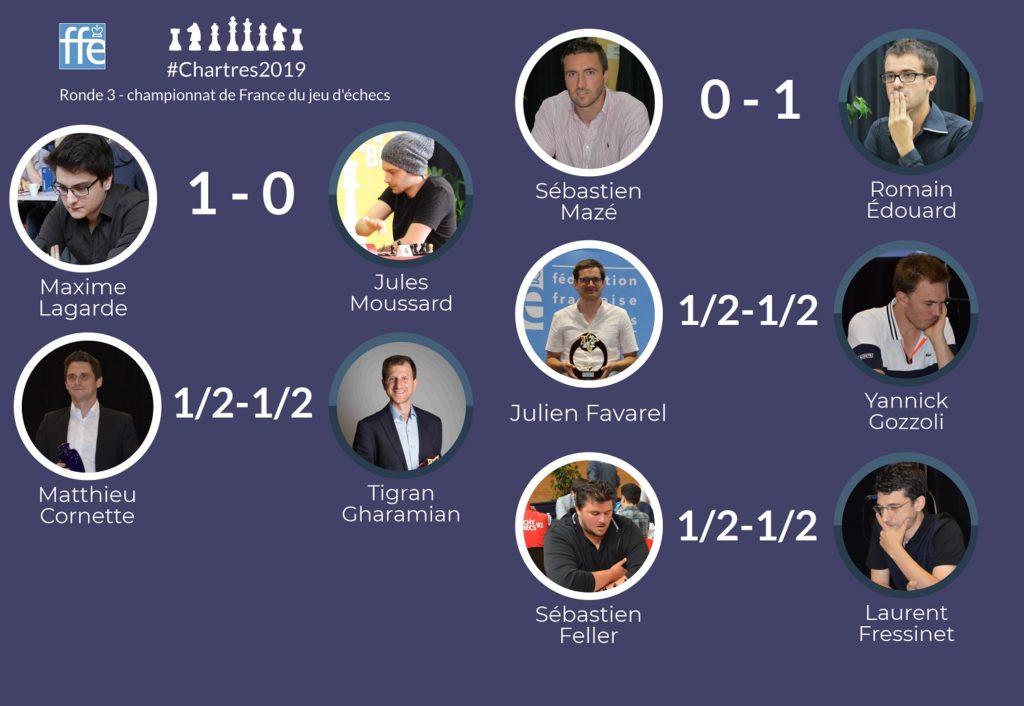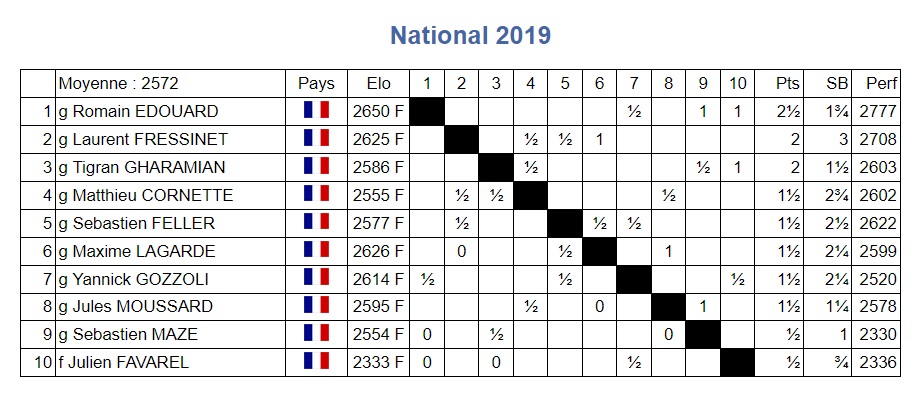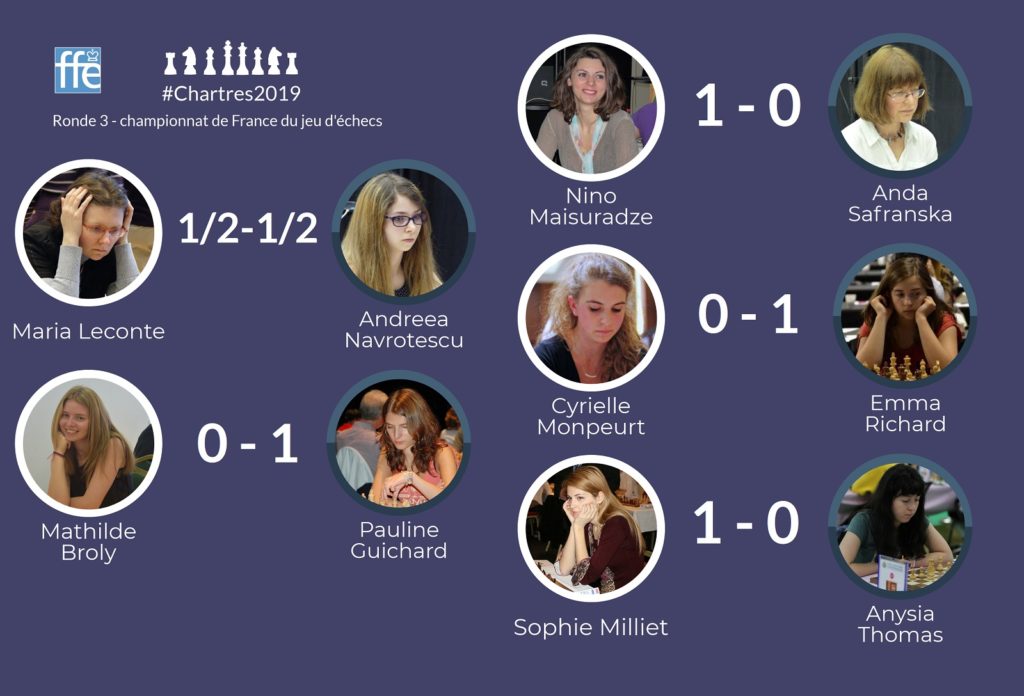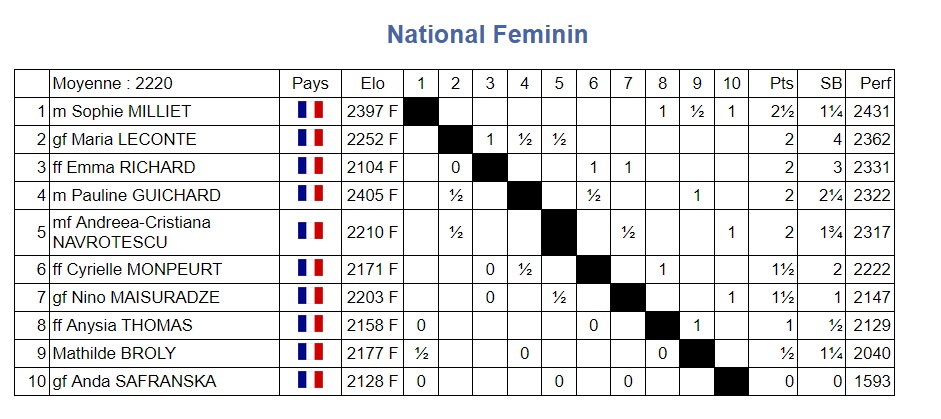 Round 2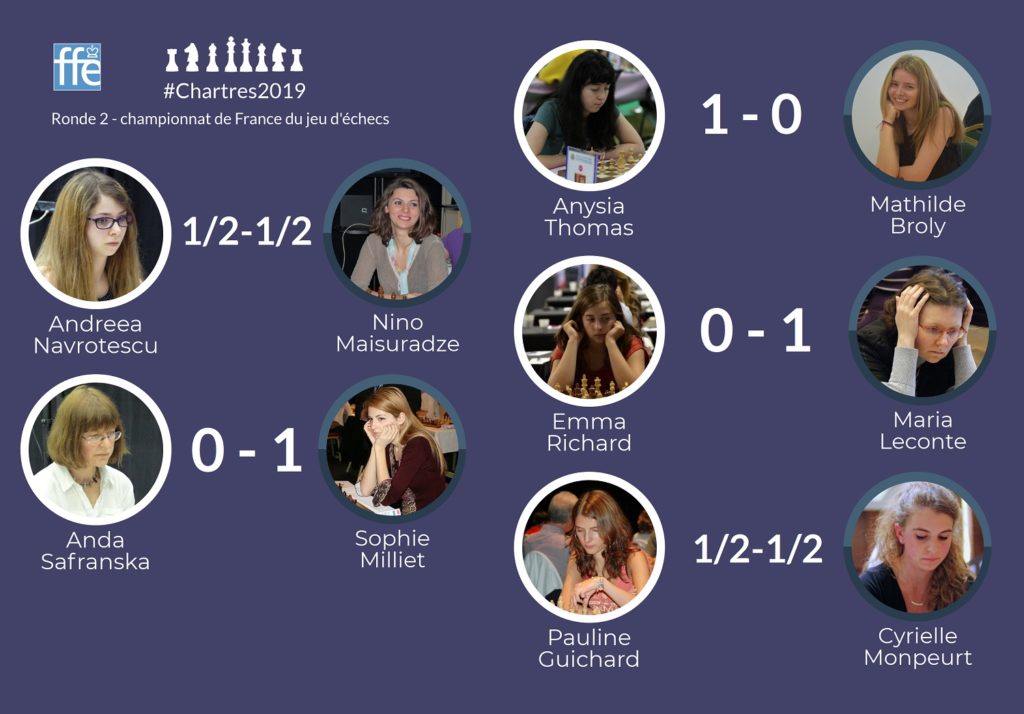 918 players are already playing the 2019 French chess championship in Chartres! Last year, they were 821 players, which confirms the increase in participation in this event.
To these 918 players, we will add those of the Discovery championship, the Chess 960 championship, and blitz and rapid tournaments. More than 1,000 participants will be present!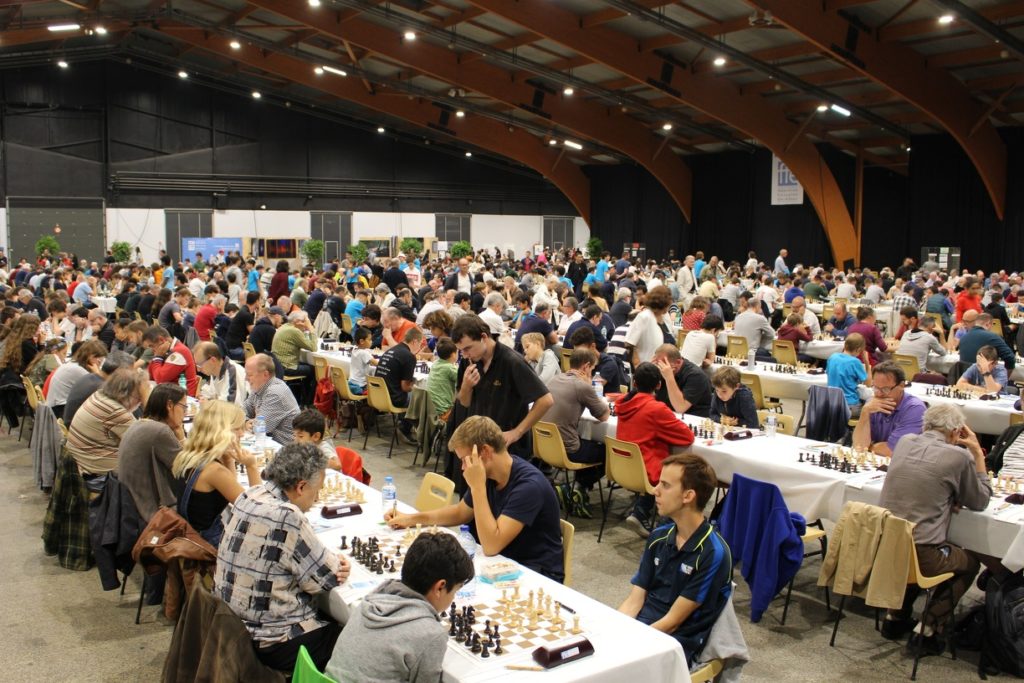 Great affluence also for the opening of the exhibition Chess and Arts which brings together 29 artists! Betty Miss Boll, chess artist in Clermont-Ferrand for more than fifteen years, organized this singular gathering.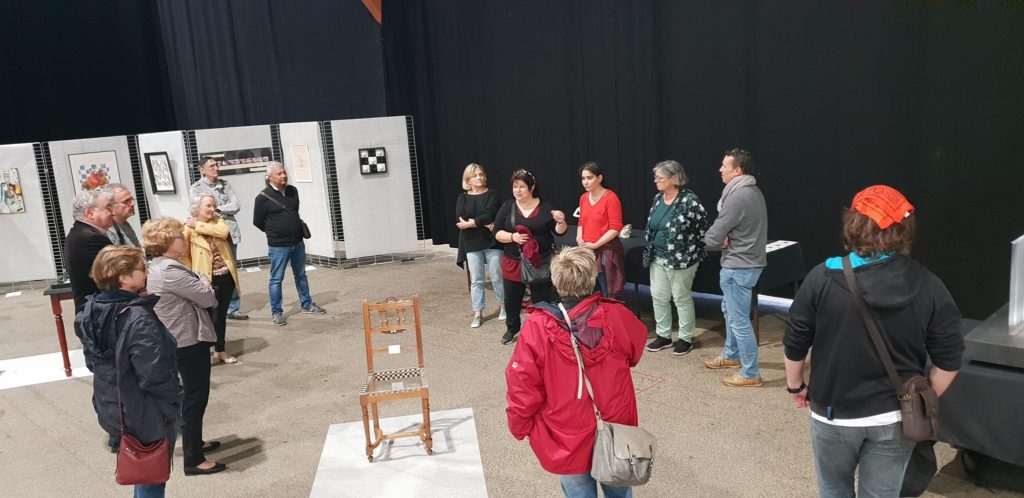 The grandmaster and French champion in 1992 Manuel Apicella gave his first Masterclass Sunday morning. Many players were present.
A blitz tournament has been organized in the morning, won by Namig Guliyev.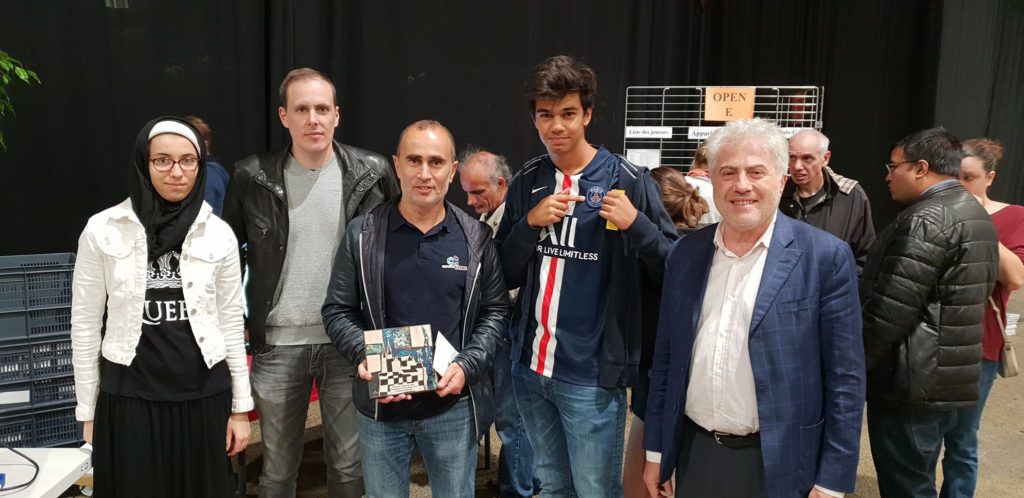 Round 1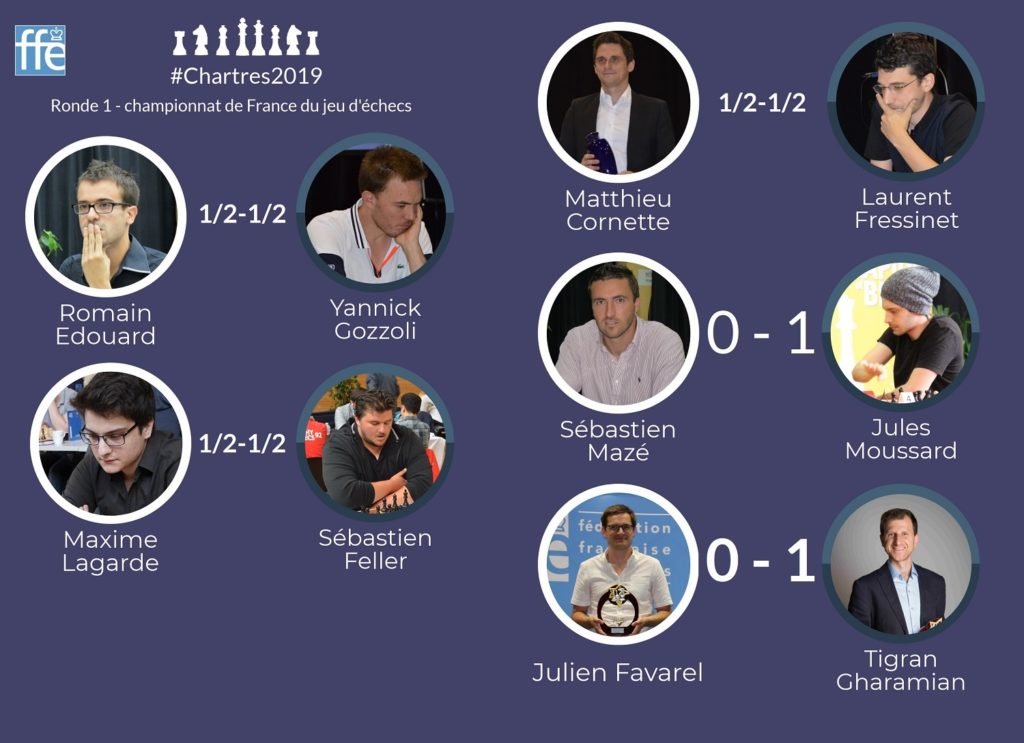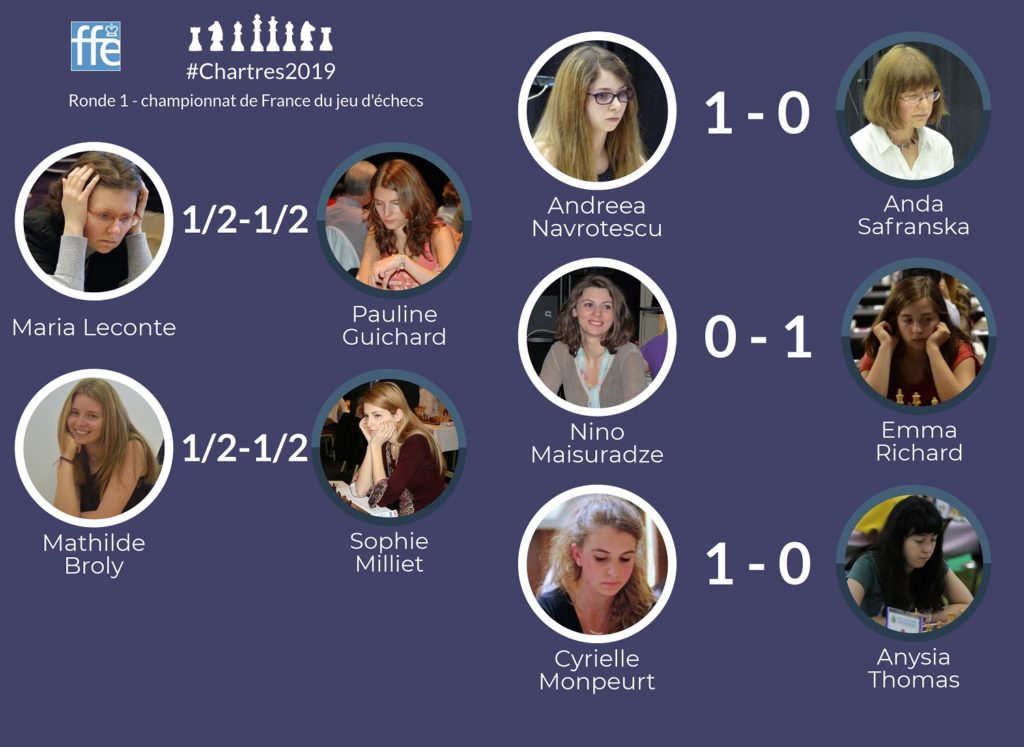 Presentation of the event:
The French chess championship will be held in Chartres from 19 August to 25 August 2019. Nearly 1000 players from all over France are expected, with the prestigious title of French champion at stake.
In fact, ten tournaments will be played, each player participating in the tournament that corresponds to his level and play nine games. The best players participate in the National tournament and in the National women's tournament, which award the titles of French champion. The 2018 French champions Pauline Guichard and Tigran Gharamian will try to retain their titles.
Fantastic news: the 12th World Champion World Champion Anatoly Karpov, a true chess legend, will be present at the end of the championship, and will also play during the famous Chess night which will take place in the city center of Chartres on Thursday evening August 22! You will be able to play against him in a simultaneous game open to everyone. Karpov should also teach an exceptional Masterclass: 1h30 lesson with a legendary player!
The main event 9 days-9 rounds is restricted to french players, but all side events – like blitz and rapid tournaments in morning and evening – are totally open to all players of any nationality.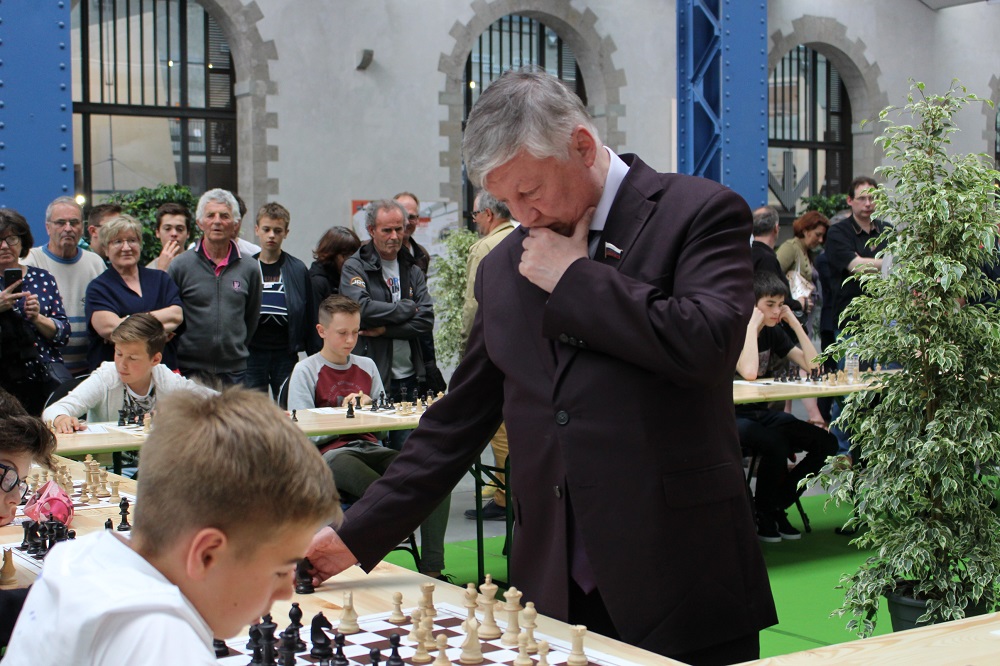 It will be possible to follow the championship live on the internet, with a dedicated website, the live broadcast of the games with comments and an important emphasis on social medias. The media coverage of the championship is indeed a priority.
List of the players:
| | | | |
| --- | --- | --- | --- |
| 1 | EDOUARD Romain | 2647 F | |
| 2 | FRESSINET Laurent | 2625 F | |
| 3 | GOZZOLI Yannick | 2614 F | |
| 4 | LAGARDE Maxime | 2599 F | |
| 5 | FELLER Sebastien | 2591 F | |
| 6 | GHARAMIAN Tigran | 2586 F | |
| 7 | MOUSSARD Jules | 2576 F | |
| 8 | MAZE Sebastien | 2559 F | |
| 9 | CORNETTE Matthieu | 2548 F | |
| 10 | FAVAREL Julien | 2366 F | |
Women's tournament:
1 MILLIET Sophie 2415 Grasse Echecs
2 GUICHARD Pauline 2409 Clichy-Echecs-92
3 LECONTE Maria 2245 C.E.M.C. Monaco
4 NAVROTESCU Andreea-C 2233 L'Echiquier du Roy René
5 MAISURADZE Nino 2197 Bischwiller
6 SAFRANSKA Anda 2187 Echecs Club Montpellier
7 BROLY Mathilde 2177 Marseille-Echecs
8 MONPEURT Cyrielle 2171 Club d'Echecs Metz Fischer
9 THOMAS Anysia 2159 Vandoeuvre-Echecs
10 Emma Richard 2104 Mulhouse Philidor
Online Resources:
Contact: samuel.bielka@ffechecs.fr
Twitter: https://twitter.com/chess_french (in English) / https://twitter.com/ChampFraEchecs (in French)
Pictures:
https://photos.ffechecs.org/index.php?/category/45